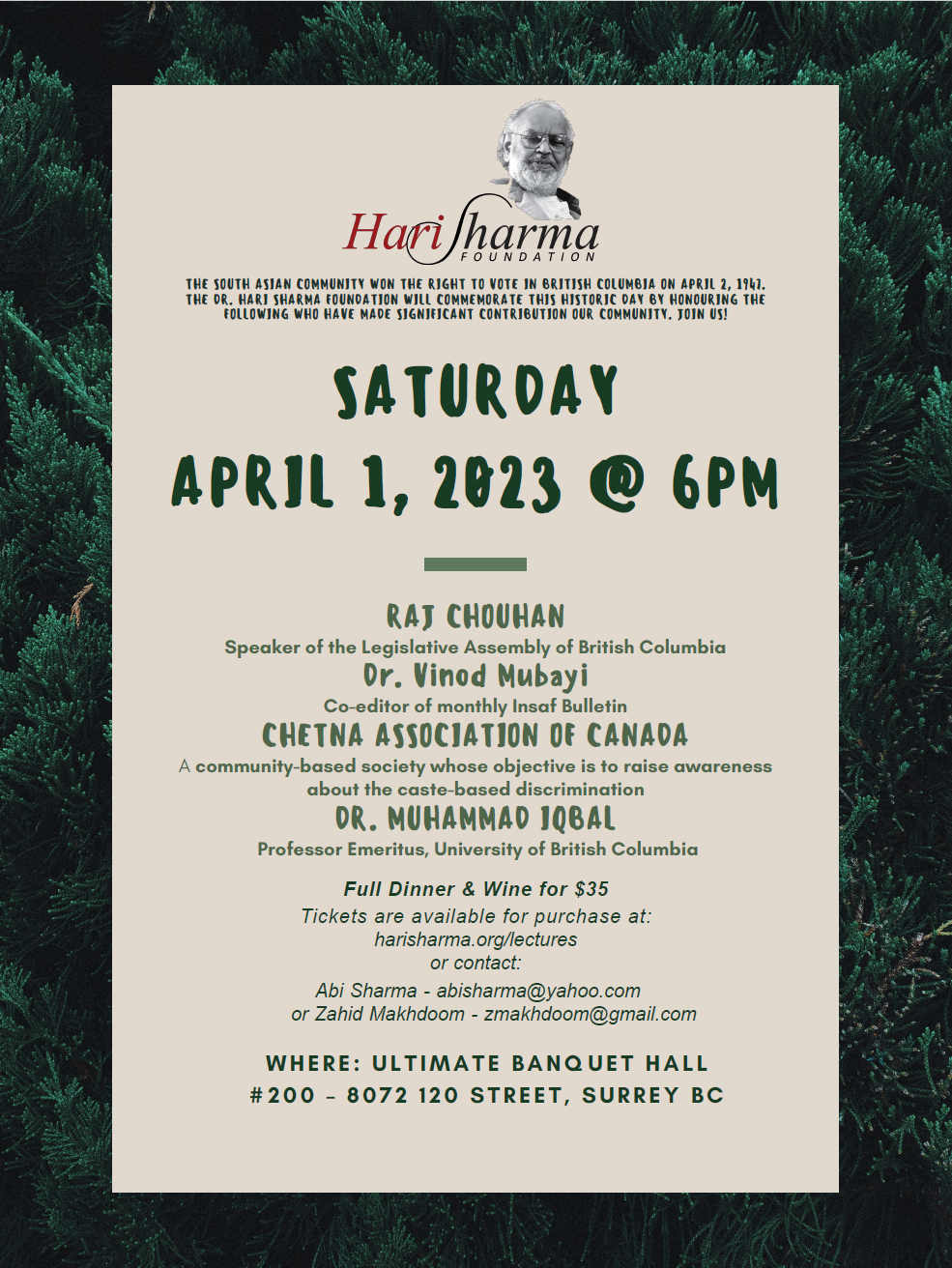 The South Asian community won the right to vote in British Columbia on April 2, 1947. The Dr. Hari Sharma Foundation commemorated this historic day by organizing an event on April 1 and honouring Raj Chouhan, Speaker of the Legislative Assembly of British Columbia; Dr. Vinod Mubayi, co-editor of monthly Insaf Bulletin; Dr. Muhammad Iqbal, Professor Emeritus, University of British Columbia and Chetna Association of Canada, a community-based society whose objective is to raise awareness about the caste-based discrimination.
The event, held in Surrey, British Columbia, was attended by over 100 people including Hon. Rachna Singh, Minister of Education and Child Care; Hon. Harry Bains, Minister of Labour, and Jagrup Brar, Minister of State for Trade.
The keynote address was delivered by Dr. Vinod Mubayi.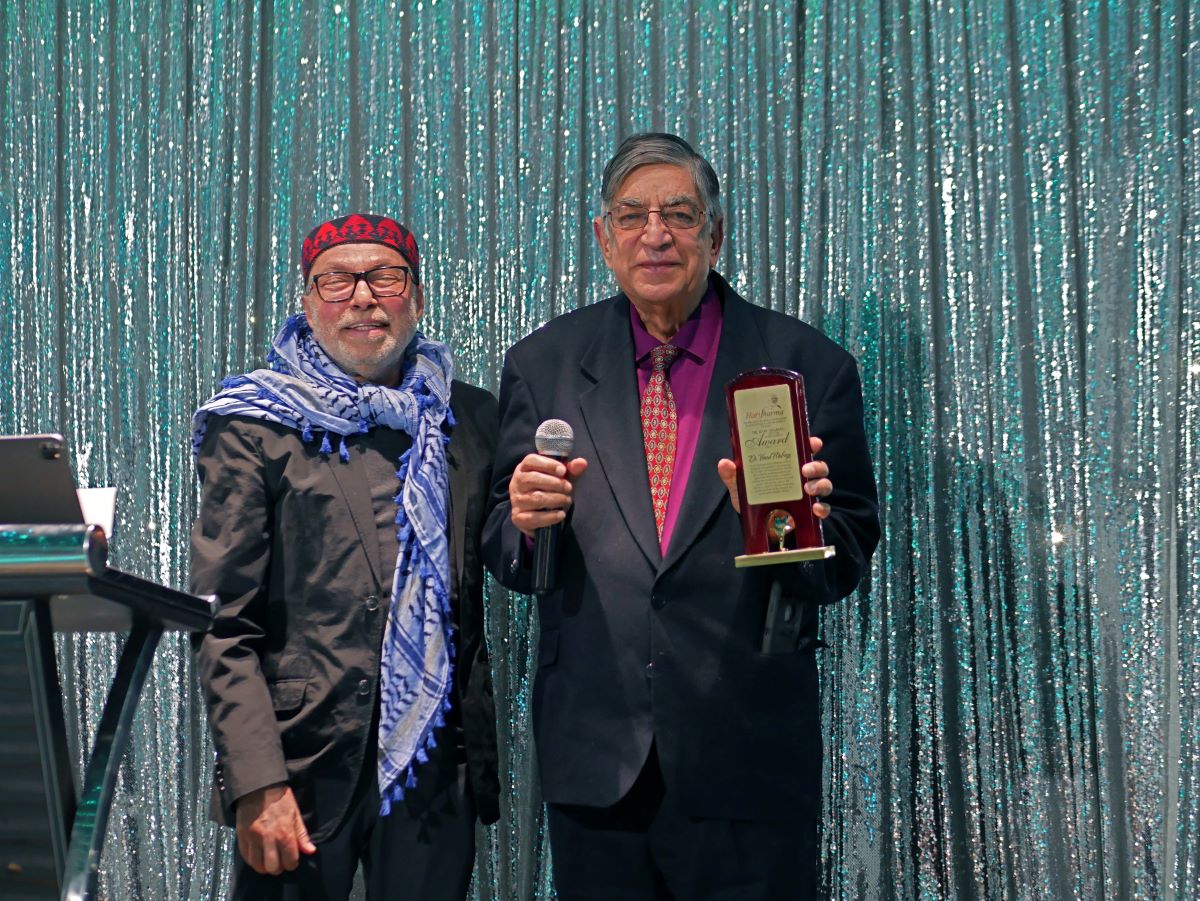 Zahid Makhdoom, President of Dr. Hari Sharma Foundation presenting a plaque to Dr. Vinod Mubayi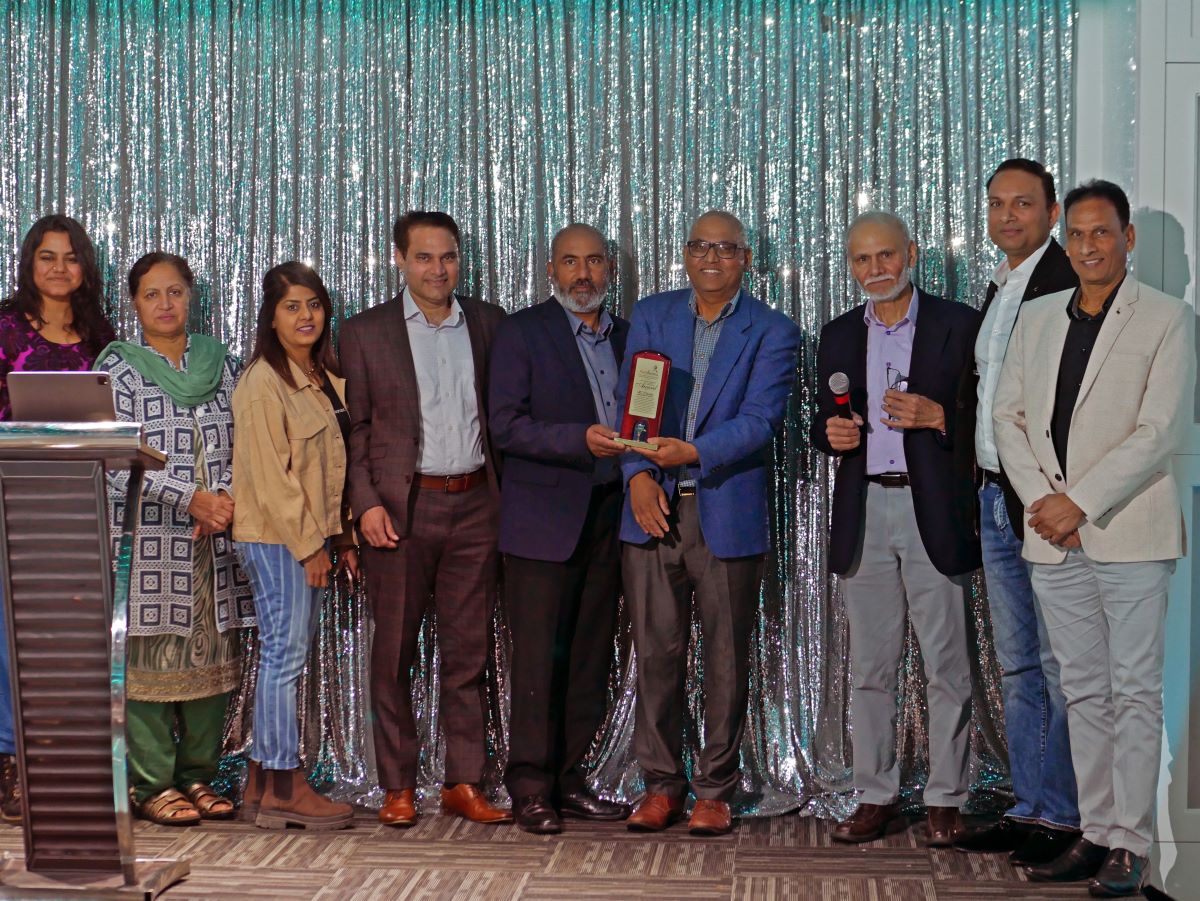 Harinder Mahil presenting an award to Chetna Representatives on behalf of Dr. Hari Sharma Foundation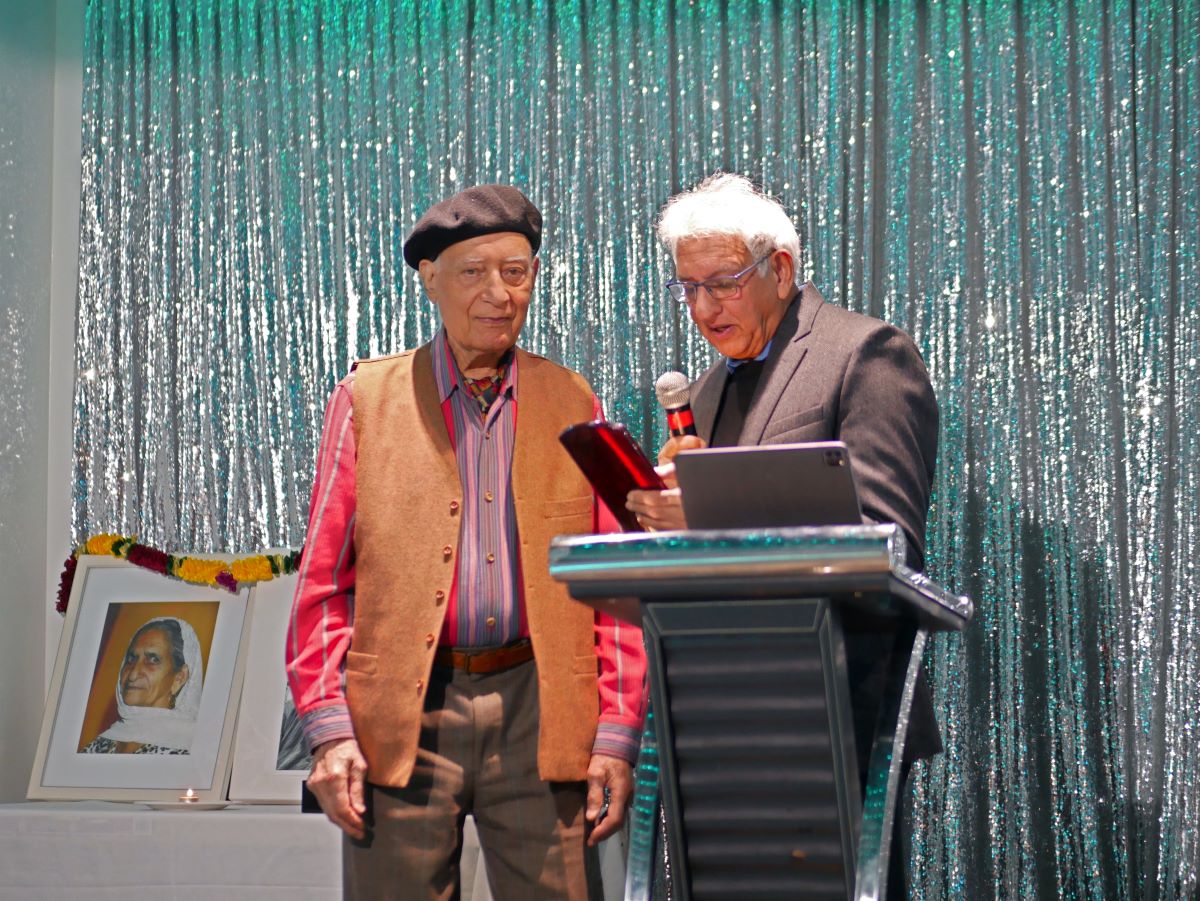 Tariq Malik presenting an award to Dr. Muhammed Iqbal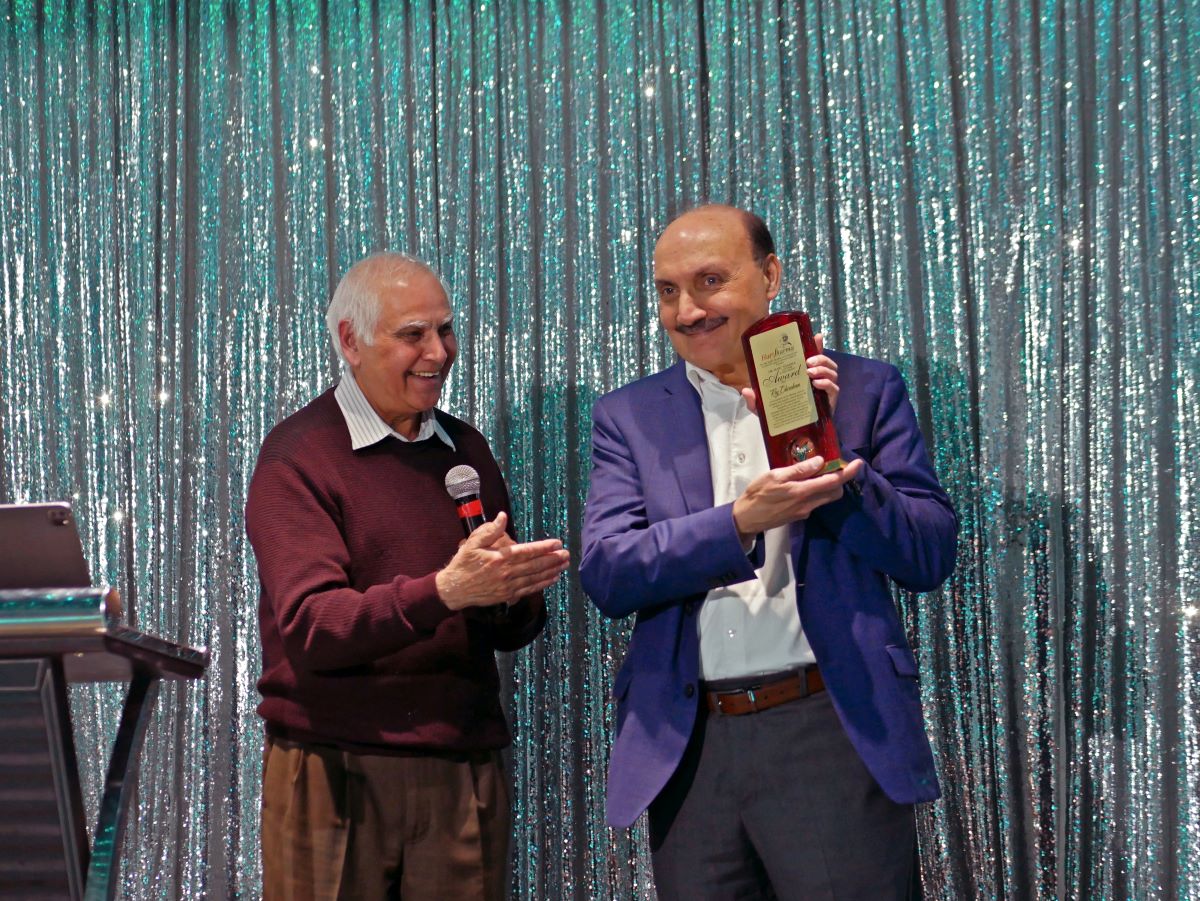 Sadhu Binning presenting an award to Raj Chouhan, Speaker of the British Columbia Legislative Assembley
South Asian Community "Right to Vote" Annual Celebration 2023