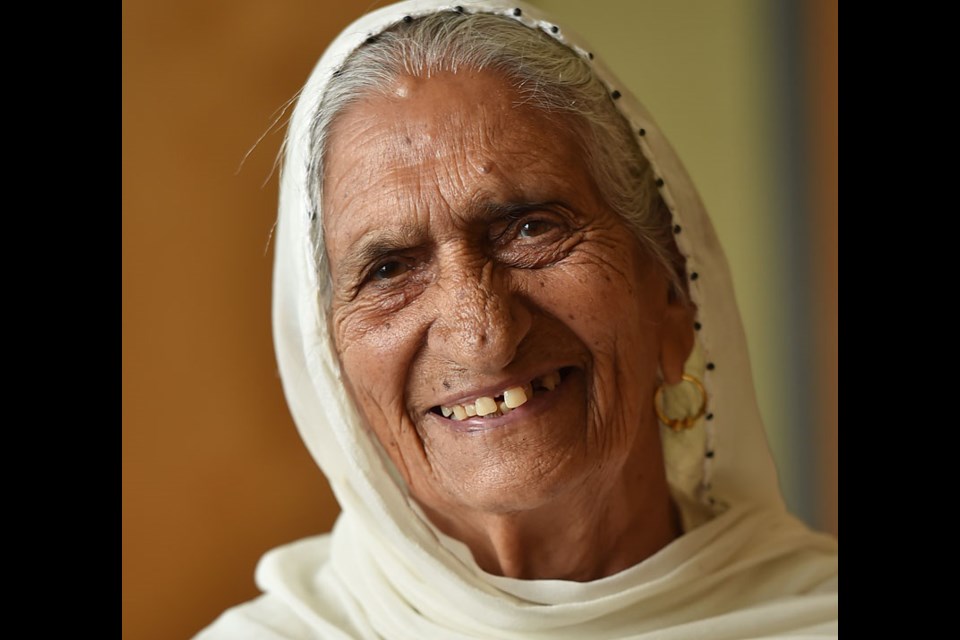 Pritam Kaur was an activist of the Canadian Farmworkers Union which was founded in 1980. She was known to be the most active member and activist of the Canadian Farmworkers Union. Although Raj Chouhan was elected as president, it was Pritam Kaur that connected with farmworkers. She signed up more members than anyone else.
When the Union took out a major demonstration in Clearbrook area, it was Pritam Kaur that urged farmworkers to down tools and come out in support of the union.
Pritam Kaur was born in 1925. Her husband died in 1955 when she was only 30 years of age. She came to Canada in 1976 and worked in Fraser Valley as a farmworker. She appeared in the documentary A Time to Rise. Pritam Kaur was known for her enthusiasm for unionization and the workers' rights.
One incident that Pritam Kaur had shared goes back to 1947 when India was divided into India and Pakistan. It was a tragic period for the sub-continent. It is estimated that between 14 million and 18 million people moved, and perhaps more. Muslims were moving to those areas which are now in Pakistan and Hindus and Sikhs were moving to what is now India. It is estimated that around one million were killed in sectarian violence.
Pritam Kaur lived in a small village in Indian Punjab. This village had many Muslims who were in the process of moving to Pakistan. A prominent Muslim man came to Pritam Kaur and left his family's jewellery and money with her and said he will collect it from her at a later date. A number of years later, Pritam Kaur travelled to Pakistan to return this man's jewellery and money. This says a lot about her.
She was one of handful of farm workers that worked 10-12 hours per day and then in the evening visited others to sign them as union members.
She was the first person we honoured on behalf of the Dr. Hari Sharma Foundation in 2018. Pritam Kaur passed away on March 3, 2013. We salute this militant worker who worked tirelessly to improve workers wages and working conditions and made it her mission to strengthen unions.